Our
Services
We serve our customer with a range of products and services with the help of expert bankers from over 25 banks in UAE. Our aim is to serve you with the best possible ways.
Service
Features
As we are a leading financial service provider, below are our characteristics which we follow while serving our clients.
We understand that our customer's data and information are confidential. Hence, we follow zero tolerance in terms of data privacy and ensure that the data and information are secured throughout the process and thereafter.
We deal with all kinds of account such as saving, salary transfer, non-resident, company accounts etc. An account opening in UAE can be a rewarding experience.
If an individual fails to meet his financial obligations and stuck in a cash crunch situation, be it a foreign expat or UAE nationals, we will help him to overcome the situation with structured guidelines throughout the process.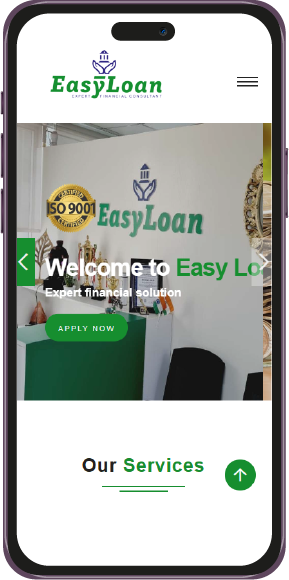 We are the only firm in UAE who provides free debt consultation for everyone. If you have any kind of query, please feel free to call us, visit us and we will assist you in the best possible manner.
AECB is an authority who maintains a record of your financial liability in UAE across the banks, it also helps lender to understand your repayment behavior which determines your lending score.
We can arrange loans for our customers based on his requirements at a nominal interest rate - be it for personal needs like a Dream vacation, savings for retirement, gifts for loved ones, etc(Personal loan) or liquidity requirements for the business purpose(Business loan).
About Us
We are a team of banking expert with an array of financial product and services, operating to secure your all kinds of financial interest with the help of our expert support & solution. We work closely with our associates working in regional banks to serve you better. In an era of AECB, it is important to take expert advice before making any financial decisions.
We have a team of financial Expert.
We have a trustworthy team whom our clients can trust.
We help to fulfill our client's financial needs.
10
Bankers average
year of experience
Loan EMI
0
Total Interest Payable
0
Total Payment
(Principal + Interest)
0
Apply Now
Our
Exp

erts

Our experts are UAE experienced banker with over 14 years of banking experience, we are proud of our team.

Virendra Singh, FRM
Sales Head & Financial Consultant
A Certified FRM, MBA professional with over 8 yrs of experience in the banking sector. He has also passed the CFA Level 2 exam from CFA Institute, USA.... He possesses a strong work ethic and has a sound understanding of financial markets, both domestic and international.

Muhammad Abid
Business Head & Sr Financial Consultant
As Business Head, Abid works broadly across EL to optimize processes and systems as the agency continues its rapid expansion. He looks at... operational excellence from varied perspectives, aiming to optimize the connections between people, process, finance and technology.
A well experienced knowledgeable Financial Consultant with a decade of UAE banking experience, passionate to provide financial guidance to clients in order to help them accomplish their financial goals.

Nadeem Asif MBA, IIMT
VP & Manager-Corporate Relation
Nadeem is a Business graduate from IIMT, He brings 13+ Years of banking experience with knowledge of in-out banking along with lots of relations... in financial institutions across UAE. He helps us providing an easy solution for all, That's how we boast easy and affordable financial service to our clients. He is a key person in managing corporates relations to our organization which helps process our cases smoothly.

Amandeep Singh Slathia
Sales Manager & Sr Banking Consultant
An experienced and accomplished professional in Banking sales sector with experience of over 14 years, knowledge of all sales processes, demonstrating solid... analytical and team management skills. Proven track-record of generating new business through strategic negotiation while cultivating new relationships with key decision makers. Develop high sales performance in a team, engaging employees and capitalizing on individual skills.

Nazish Warsi
Business Development Manager & Service Consultant
An experienced and well maintained professional. Nazish has more than 12 years of experience in banking dealing with all assets and liabilities... products and services. She has developed her own set of contacts into different financial institutions that help to ensure the best service to EL customers.
Ms. Umme Haani Khan
Sr. Service Consultant
Haani has 8 yrs of work experience in Sales & Customer service industry. She has worked for International process & has been accoladed for excellent customer service.

Aheesha Siddika
Business Manager & Sr Financial Consultant
A highly motivated and result driven individual. Aheesha Siddika has 11 Years of experience in the field of Business & Retail ... Banking (Asset & Liabilities) | Retail Banking Expert| Business Development. She has maintained her own Portfolio in Corporate and Retail banking by Acquiring new clients to help and improve the service for Easy-loan customers.

Priya Dahiya
Service consultant
Priya is a youngest member in our family, Graduate in computer science and PG in Fashion designing. She has good experience in customer service... She is currently adding value in our customer service team and ensuring Wow experience to the client.